Inspired
Thai Cuisine
Langford's Newest Thai Restaurant
MANGO THAI; A NEW THAI CUISINE DESTINATION IN LANGFORD
Mango Thai is Langford's newest Thai cuisine restaurant. Mango Thai is a 50 seat licensed restaurant located in Millstream Village Mall, immediately adjacent to the TD Bank
The place
Every plate achieves that elusive, cuisine-defining balance of fragrance and spiciness
Mango Thai's genesis was in Vancouver about 8 years ago. Since that time we have grown significantly when we made our move to Langford. We first opened our doors in Langford, BC on November 2, 2018. We have had a tremendous welcome by the community and we are grateful to be part of the WestShore food scene.
Mango Thai offers all of the classic Thai dishes from Pad Thai to Red Curry to Spring Rolls. We have some tweaks on the classics such as the Thai Me Up Roll. The Thai me up roll is a Spring Roll with some wonderful additions. Come in soon and be prepared to be surprised by our diverse culinary choices.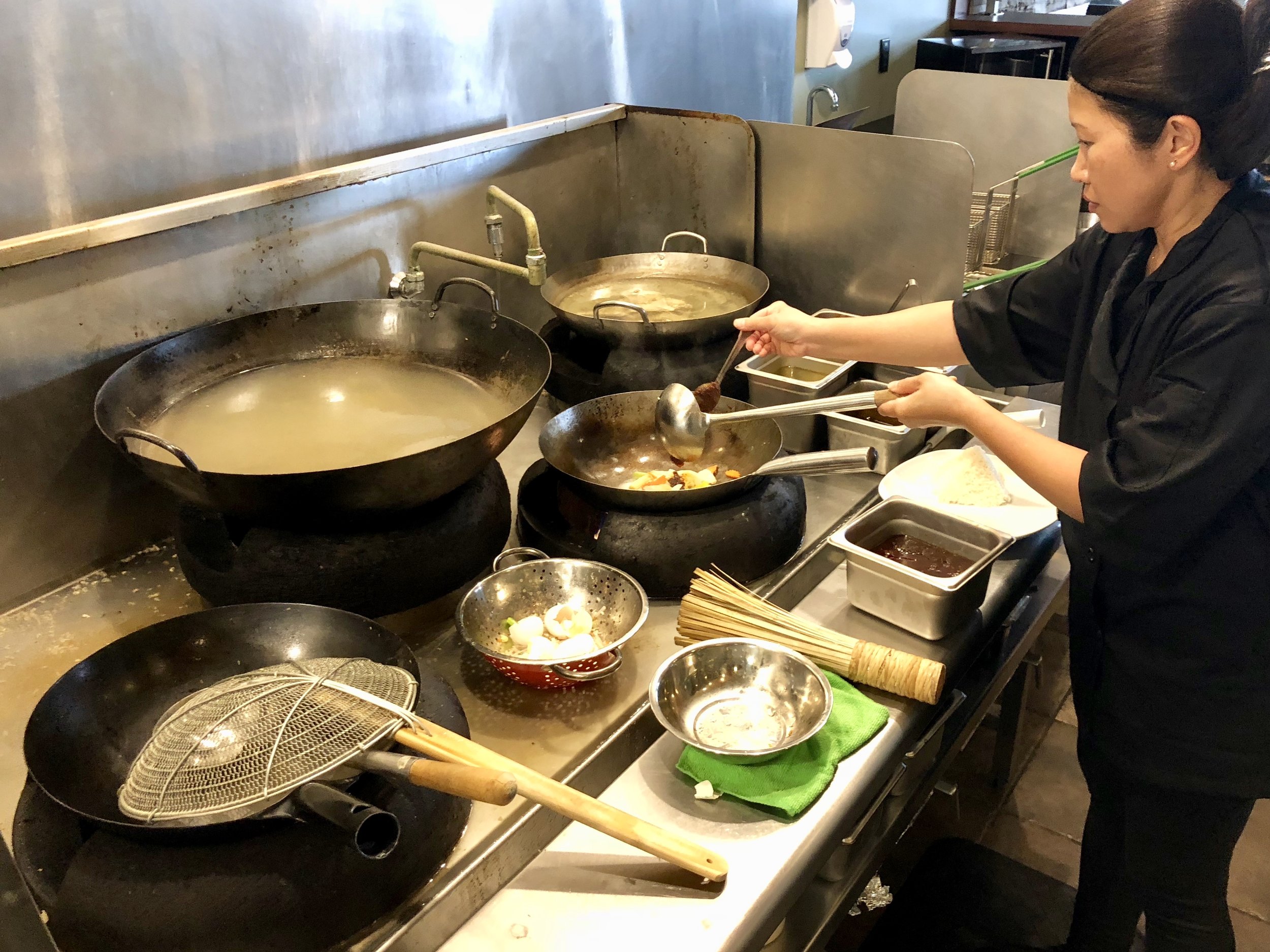 BoH
The Back of House is led by Ann. Ann learnt her culinary skills many years ago in Thailand. Ann continues to tweak and adjust the menu items to satisfy local tastes, while staying true to her Thai roots. Mango Thai offers "Off the Menu" items as well. This will satisfy those craving some unique Thai offerings that may not be available on our menu.
FoH
The Front of House is led by Frank. Frank will assist you in any or your specific reservation requests, from basic single table requests to reserving the whole restaurant for some specific function. Frank will also assist sales reps in providing lunch options for Lunch & Learn off-site events. Mango Thai is able to host groups of up to 50 people.
Apart from English we also speak Thai, German and also a little Afrikaans. We welcome the opportunity to welcome you to Mango Thai.